CANADIAN WEST COAST HERMETICS
The Metaphysical Landscape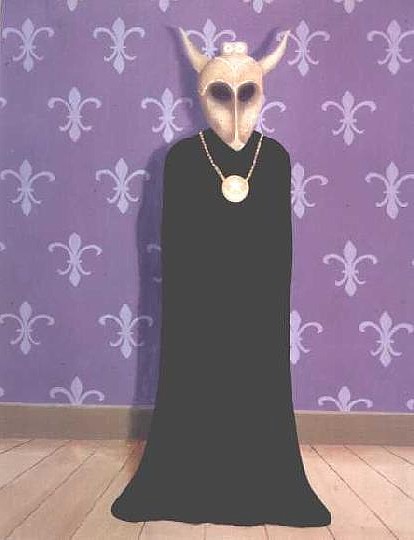 Gregg Simpson: The Adept

oil on canvas, 4' x 5', 1971

This exhibition, was conceived by Gregg Simpson, and organized with Alvin Balkind of the University of British Columbia's
Fine Arts Gallery. The theme of the exhibition was the relationship of alchemy to surrealism, a project for which Simpson
receievd a Canada Council grant in 1971, sponsored by VAG Cheif Curator, Doris Shadbolt and former National Gallery
Director, Richard Simmins.

With a letter of introduction to the Parisian Surrealists from William Rubin of the Museum of
Modern Art, New York, Simpson went to Paris and began

ended up

arranging what would become the first exhibition of
avant garde art to tour Europe from Canada's west coast.

It was first shown at U.B.C., January 9-27, 1973. The touring schedule included installations at the Centre Culutrel
Canadien in Paris, March 15-April 14 with subsequent stops in St. Brieuc (Brittany); Canada House (London, U.K.);
Palais des Beaux-Arts, Charleroi, Belgium. It returend to Canada in 1974 to be shown at McMaster University and the
University of Western Ontario.

---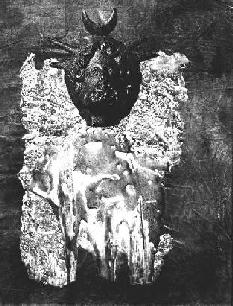 david uu: Ruinick
mixed media 24" x 28", 1971


---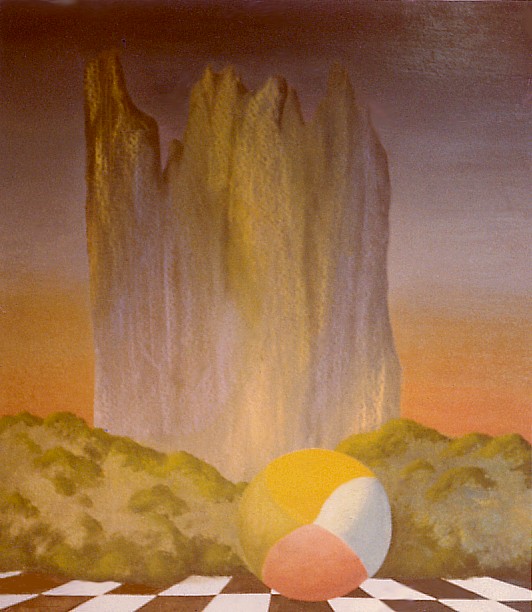 Gregg Simpson: The Pathos and Enigma of Goethe's Childhood
oil on canvas, 2.5' x 3.5', 1971
---