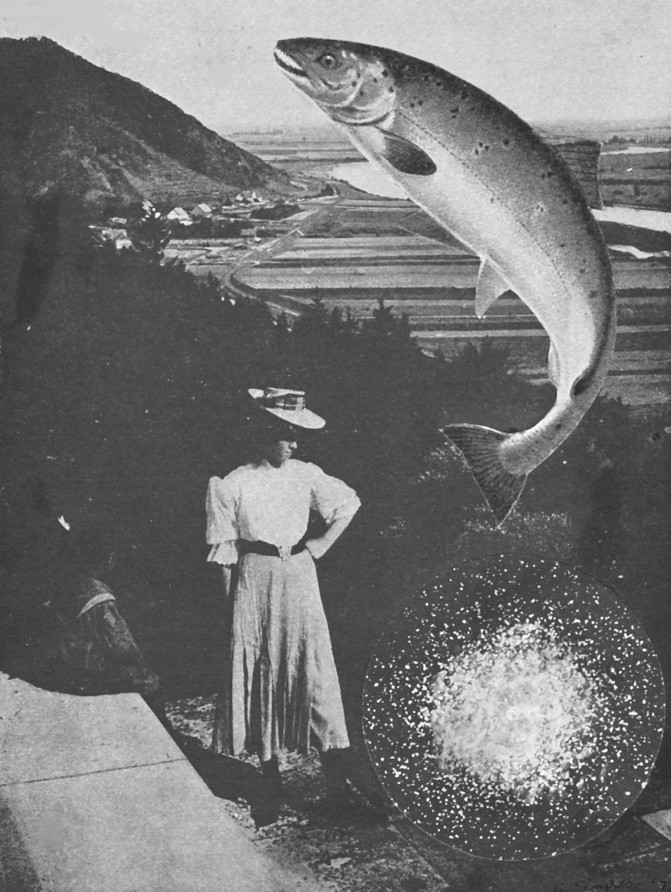 the fish opened his eyes,
yawned and stretched his fins,
then remembered the hook
in his mouth.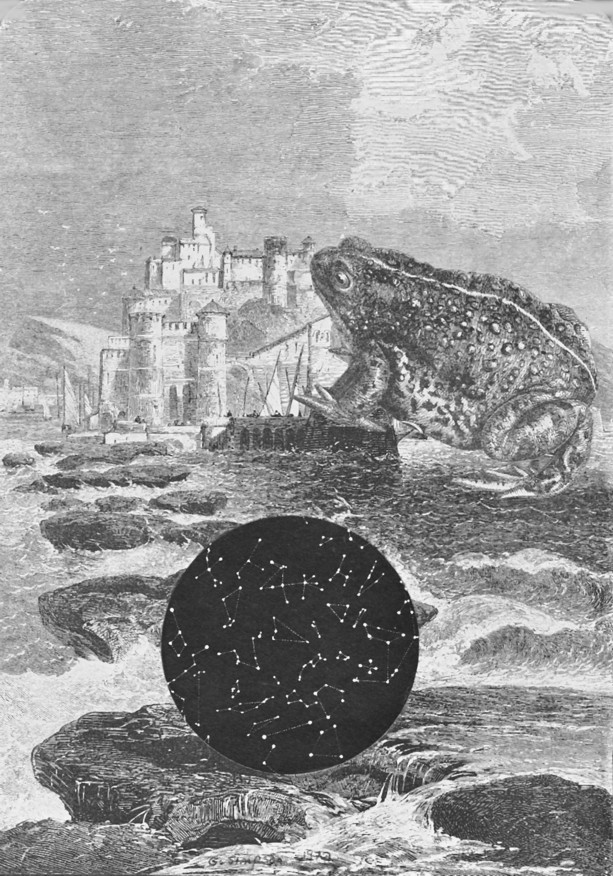 outside, a helicopter of frogs
floated by in the orange sky
& on the road by the edge
of the stream, a logging truck
grumbled

with a load
of magnificent dragonflies.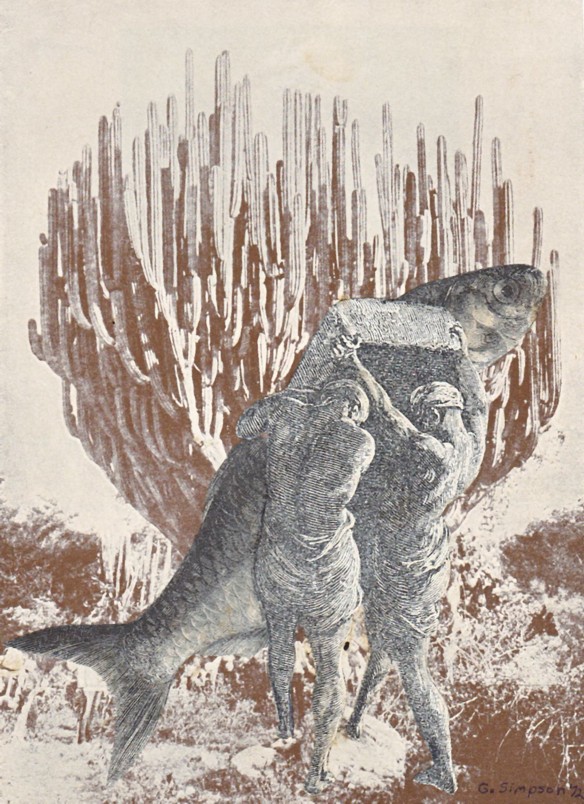 ah, thought the fish,
if not for the hook
in my mouth
this would be
a perfect day.