---
1980
Gallery Move, Vancouver, opens with the group exhibition, West Coast Surrealists. Exhibition is opened by
José Pierre who published a research paper based on his study of Surrealism in Canada. This exhibition included
works by Robert Davidson, Ladislav Guderna, Martin Guderna, Ted Kingan, Dave Mayrs, Gregg Simpson,
Francis Thenard, david uu, and Ed Varney.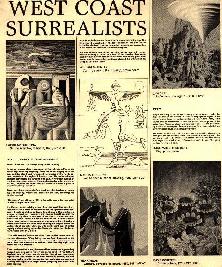 Section of Poster for opening of West Coast Surrealists, Gallery Move,1980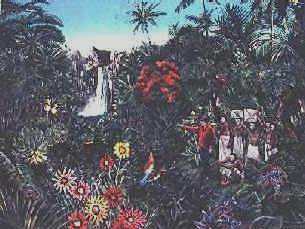 Dave Mayrs: Dr. Livingstone, acrylic, 1980
---
1981
Associations, group exhibition at Galerie Surrealiste, Toronto includes the work of Gregg Simpson with a
selection of Polish and Czech surrealists.
Publication of CNRF Research paper by José Pierre entitled Surrealism in Canada, University of Rabelais de Tours.
---
1982
Gregg Simpson, solo exhibition, Galerie Surrealiste, Toronto
Melmoth Group formed with Michael Bullock, Martin Guderna, Ladislav Guderna, Hosea, Lori Ann Latremouille,
Andre Somov, Gregg Simpson, Ed Varney, Hosea, Rose Marie 'I'remblay, Tim Iies and others).
First Melmoth Group exhibition, Melmoth Gallery, Vancouver
---
1983
Publication of Scarabeus and Melmoth, edited by Ladislav Guderna, Ed Varney, Michael Bullock and
Martin Guderna. Continues publishing until the present (1997). Scarabeus has produced over twenty issues.
Originally begun in the 1970's by Ladislav Guderna, this publication is connected to a network of surrealist publications
world wide.
Contemporary Candian Painting (Dr. David Burnett, Edmonton) describes and illustrates the work of the
West Coast Surrealists including Simpson, Davidson, and Ted Kingan.
Publication of L'Univers Surréaliste, by José Pierre (editions Somogy, Paris} containing works by Ladislav
Guderna, Gregg Simpson, Ted Kingan and Ed Varney.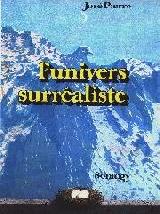 L'Univers Surréaliste
by José Pierre, Editions Somogy, Paris, 1983
---
1984
Exposicao International Surrealismo E Pintura Fantastica Teatro Iberico, Lisbon, Portugal
(includes Ted Kingan, Ladislav G uderna, Gregg Simpson and Martin.Guderna)
Ladislav Guderna organizes Signs and Enchantments, an international Surrealist exhibition, with the co-operation
of the PHASES Movement, Paris, E=MC2 Gallery,Vancouver
Painter and sculptor, Davide Pan and performance artist/poet, Sheri d Wilson join the Melmoth group.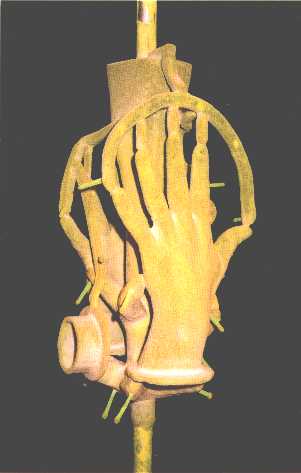 Sculpture by Davide Pan
---
1985
Publication of New Mythologies, Inner Landscapes, a profile of west coast surrealist art by Carol Marie Cram,
Vie Des Arts, Montreal
West Coast Surrealism, Group exhibition by Melmoth artists, Simon Fraser University, Burnaby, BC
Ladislav Guderna exhibits in Sjobo, Sweden with the Dunagon Group (Swedish Surrealist Group)

Continue to 1985-90


---