GREGG SIMPSON- Exhibitions in Italy, Austria and France: April, 2000 - August, 2001
Exhibitions in 2001
AÉROPORT NICE CÔTE DíAZUR/ ONTARIO LTD. LIGHT AND ART GALLERY, INNSBRUCK, AUSTRIA
GALLERIA ASSIOMA, PRATO, ITALY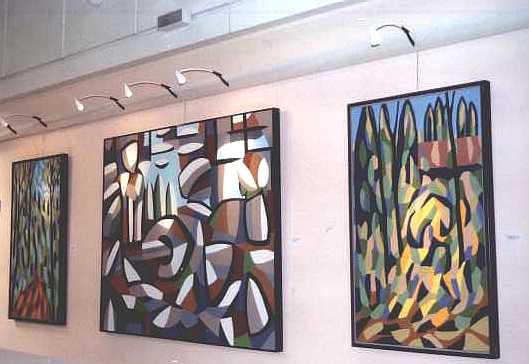 ---
Exhibitions in 2000:
STUDIO 10, VERCELLI, ITALY; FORTEZZA DI MONTALCINO, TUSCANY;
SALLE DU COUVENT, SEILLANS. FRANCE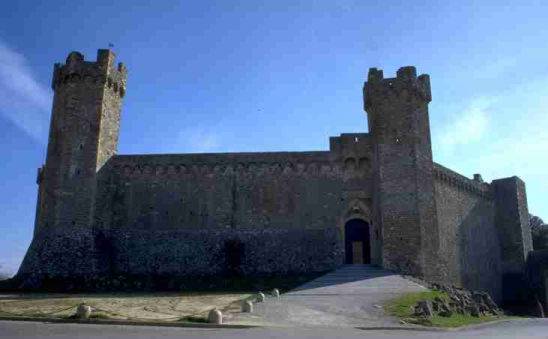 Home Page
Gallery | Exhibitions | Biography | Reviews/Books/Catalogues | Sales | Links
Exhibitions in 2000
Scroll Down to read about each exhibition
From April to September, 2000, Gregg Simpson had three solo exhibitions in Europe, two in Italy and one in France. While Simpson has shown throughout Europe in over twenty group exhibitions since 1973, these solo exhibitions signal an exciting new direction in his career.

Simpson's paintings and pastels from 1994-1999 formed his first major exhibition in Europe, entitled A New Arcadia, on view May 1st-May 32st, 2000 in the keep of the famous Fortezza di Montalcino, a castle built in 1361 and the main attraction of the Tuscan town of Montalcino.

The artist would like to acknowledge the assistance given to these projects by the

Government of Canada's Department of Foreign Affairs and International Trade

Home Page

---
April 15 to April 21, 2000: PHANTOMS OF LIGHT
Studio 10 in Vercelli, Italy (near Milan)
View the exhibition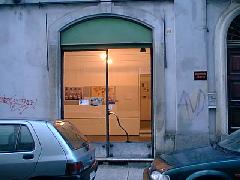 Entitled Phantoms of Light, Simpsonís first European solo exhibition consisted of digital art,
video and a selection of paintings and pastels. The paintings and pastels in the exhibition are
taken from the series of works as the Fortezza di Montalcino exhibition (below).
Simpsonís work has already been featured in a number of group exhibitions and publications
sponsored by Studio 10 in Vercelli, organized by Gian Pierro Prassi. Although the exhibition
ended in April, the digital works from the exhibition can be seen on-line. Pictures of the
installation and the opening night will soon be added to this site.


---
May 1 to May 31: A NEW ARCADIA Fortezza, Montalcino, Italy (near Siena, in Tuscany)
View the exhibition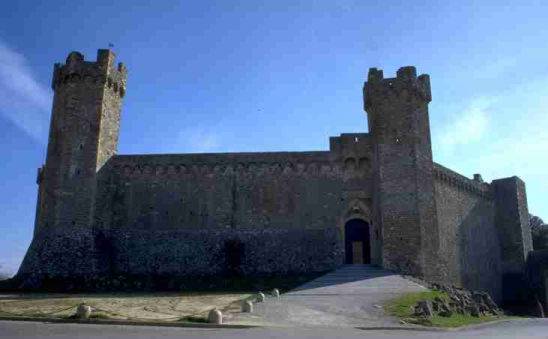 Fortezza di Montalcino
Sale interne
29aprile - 31 maggio 2000
Personale del pittore
GREGG SIMPSON
Orario di visita: dalle 9.00 alle 19.00
L'inagurazione della mostra avra luogo
sabata 29 aprile, alla ore 17.00
Con il patriocinio dell'Amministrazione Comunale di Montalcino
---
August 27 to September 5, 2000: SELECTED DRAWINGS 1978-1999
Salle du Couvent, Seillans, France (near Cannes)
View the exhibition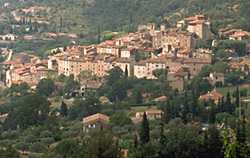 At the beginning of his career, Simpson was inspired by the work of pioneer surrealist Max Ernst.
Seillans is the village where Max Ernst and his wife, artist Dorothea Tanning, spent the last decade
of Ernst's life. The opportunity to exhibit next to the Ernst-Tanning archive in the Espace
Waldberg, was especially significant for the artist.
---
Contact the artist by e-mail
Phone: (604) 929-6621
Home Page
Gallery | Exhibitions | Biography | Reviews/Books/Catalogues | Sales | Links
All Images @ Gregg Simpson. Please request permission if you wish to use an image you
find on this site. Last updated: Jan 23rd, 2002